The Baton Rouge Council on Human Relations
Powell-Reznikoff
Humanitarian Awards Ceremony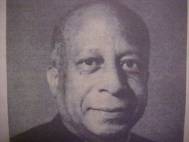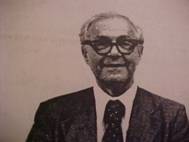 Fr. Elmer S. Powell Rabbi Marvin M. Reznikoff
In 1978, the Baton Rouge Council on Human Relations began recognizing Baton Rouge citizens who have helped to achieve the goals of the organization: to eliminate prejudice and discrimination and to foster better human relations. Usually two persons are chosen each year to receive humanitarian awards.
In 1993, the Council decided to name its awards after the late Fr. Elmer S. Powell, former Pastor of St. Paul the Apostle Catholic Church, and the late Rabbi Marvin M. Reznikoff, former spiritual leader of Liberal (now Beth Shalom) Synagogue. Both served on the Board of Directors, made significant contributions toward improving human relations in the Baton Rouge community, and were made life members of the Council.
1978: Dr. Dupuy H. Anderson
Dr. Ralph M. Dreger
1981: Mr. J. D. DeBlieux
Mrs. Annie A. Smart
1982: Mrs. Hester Sobel
Mr. A. R. Williams
1983: Mr. Hoyt Cragg
Mrs. Annie B. Knox
1984: Dr. Paul Y. Burns
Mr. Willis V. Reed
1985: Mrs. Roberta Madden
Dr. Press Robinson
1986: Mrs. Eva R. Legard
Mrs. Harriet Sento
Mrs. Mary B. Wall
1987: Dr. Yousef Danesh
Mrs. Rupert F. Richardson
1988: Mr. Richard Goldberger
Mrs. Doucette Pascal
1989: Mr. William P. Black
Mrs. Evelyn C. Hollins
1990: Dr. Hilda C. M. Arndt
Dr. Huel D. Perkins
1991: Dr. Raymond B. Floyd
Mrs. Dorothy L. Stubbs
1992: Mrs. Marian Baun
Maj. Reginald R. Brown
1993: Rabbi Barry Weinstein
Mr. A. Z. Young
1994: Rev. Christopher Andrews
Dr. Rogers J. Newman
Dr. Valerian E. Smith
(Posthumously)
1995: Mrs. Eileen R. Armstrong
Mr. Jewel J. Newman
1996: Ms. Mercedese Broussard
Mr. Robert B. Holtman
Mr. Horatio Thompson
1997: Prof. Florence T. Robinson
Mr. Patrick Shingleton
1998: Mrs. Mary Frey Eaton
Mr. Claude Doucette
1999: Dr. Laura F. Cassidy
Dr. William M. Cassidy
Dr. James E. Cross
2000: Dr. Margaret Pereboom
Dr. Robert L. Ford
2001: Rev. Mary Moody
Mr. Roger Guissinger
2002: Mrs. Pat McCallister-LeDuff
Rev. Dr. Steve Crump
2003: Ms. Willie C. Johnson
Rev. Philip Woodland
2004: Mr. Thomas Gess
Mrs. Kathy Gess
Rev. Charles T. Smith
2005: Mr. Johnny A. Jones Sr.
Ms. Martha White
Ms. Gertrude "Trudi" K. Meyers
2006: Dr. Aileen Hendricks
Mr. Thomas Woods
2007: Rev. Betty B. Claiborne
Rev. Randy Nichols
2008: Dr. Holley Galland
Rev. William King
2009: Mrs. Mildred M. Clark
Mr. Fredrick J. Bahlinger